RBC WaterPark Place, Toronto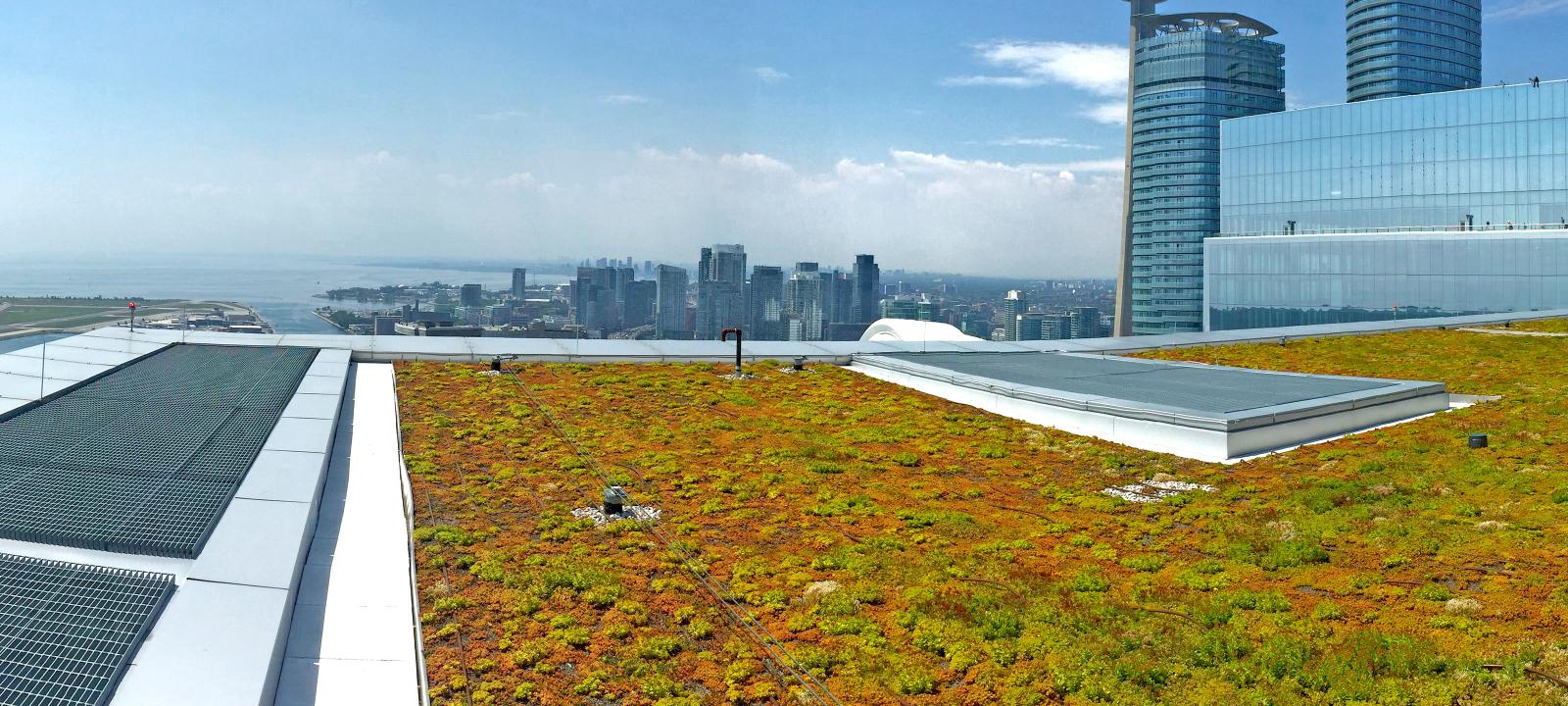 project profile data
Area:
ca. 4,500 m²
Construction year:
2014
Architect/Planner:
WZMH Architects, Toronto
Landscape Architects:
DTAH, Toronto
System build-up:
"Sedum Carpet" with Floradrain® FD 25-E
This modern office building sets new standards in terms of smart design, sustainability and amenities for downtown office life. The office tower has earned a LEED platinum certification and is equipped with a considerable total green roof area of 4,500 m², spread over several storeys and partial areas.
The striped pattern of the vegetation results from the use of different coloured Sedum mats. The stripe pattern theme is stressed even more by adding upright accent perennials and grasses to some of the Sedum rows.  The System Build-up "Sedum Carpet" with Floradrain® FD 25-E provides the necessary growing conditions for the plants and makes sure that the stormwater management requirements of the city of Toronto are met.
Anti-erosion measures have been included in some areas of the System Build-up to withstand the wind loads in this height. An irrigation system protects the green roof from drying out.