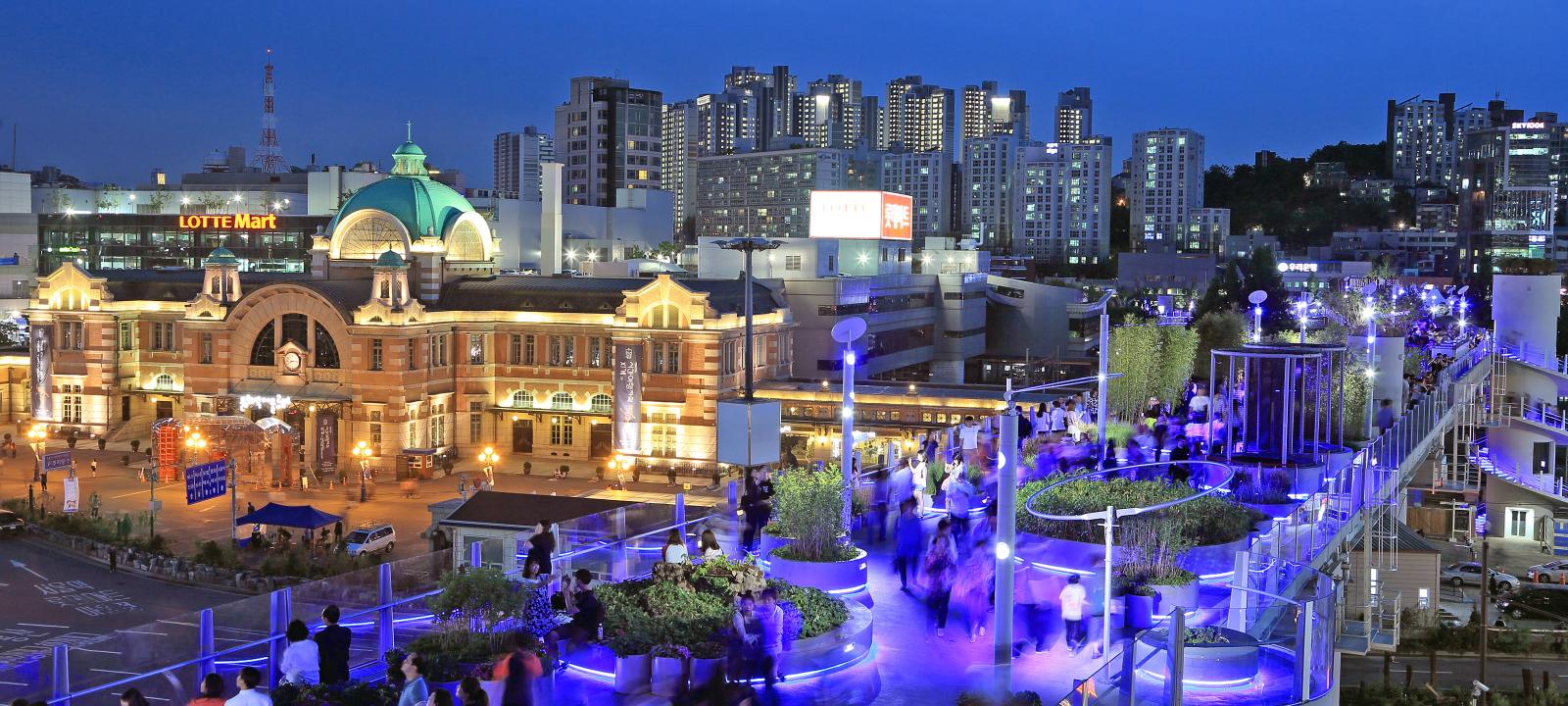 project profile data
Area:
10,480 m²
Construction year:
2017
Architect:
MVRDV
Contractor:
Hongik Ind.
System build-up:
"Roof Garden" with Floradrain® FD40-E
Seoullo 7017 is a former inner city highway connecting two urban districts which were separated by the railway lines in front of the main station. In the course of a large urban redevelopment project it was transformed into an elevated park and inaugurated in May 2017. The linear park is designed as a collection of small gardens all of which are composed distinctively. There is an enormous variety of mainly Korean plants displayed in the 645 round planters and their look changes with the seasons. The architects also referred to the park as an "open-air encyclopaedia" because the plant families are arranged according to the Korean alphabet from the East to the West. The Skygarden and its related facilities like the information center, shops and cafés already have a positive impact on the revitalization and social fabric of the district.