Fallnet® SR – the Flexible Fixing Device for Fall Protection on Roofs
The Fallnet® SR fixing device consists of interlocking grid elements and a centralised fixing point made from stainless steel. It offers new dimensions in terms of flexibility and can be adapted to nearly any construction requirement and geometry. Light domes, drainage outlets and roof penetrations can be smartly embedded within the Fallnet® SR. The grid system is simply laid over the
drainage layer and is held in place by the weight of the substrate layer.
Features
Certified according to European Standard EN 795 Class E
Easy installation without any roof penetration
Variable forms by special plugging system of grid elements
Highly adaptable, particularly for small and complex roof areas
Easy and quick to install without special tools due to the pre-plugged grid elements
To be installed with minimum 110 kg/m² superimposed load (e.g. ZinCo System Substrate, gravel or comparable bulk material)
Possibility to retrofit Fallnet® SR into an existing green roof build-up
Installation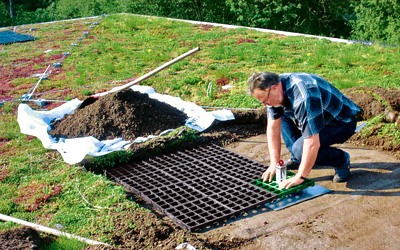 The fixing point is placed in the center of the grid element.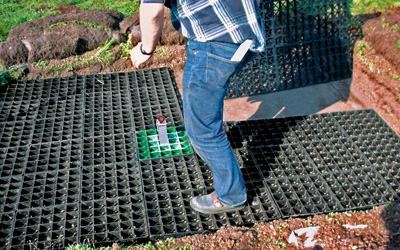 Four interlocking plastic grid elements create an unit with a total size of ca. 5.33 m².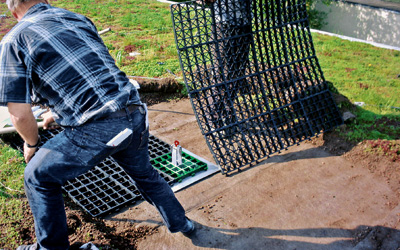 Once the initial grid element is centred, the other elements are connected to it.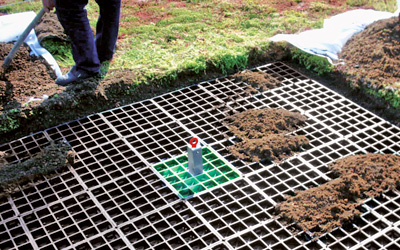 Always ensure that the required ballast is used.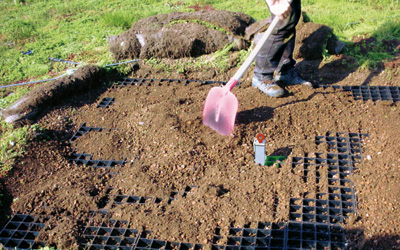 The Fallnet® SR installed directly over the filter sheet perfectly absorbs the substrate through its honeycomb structure.