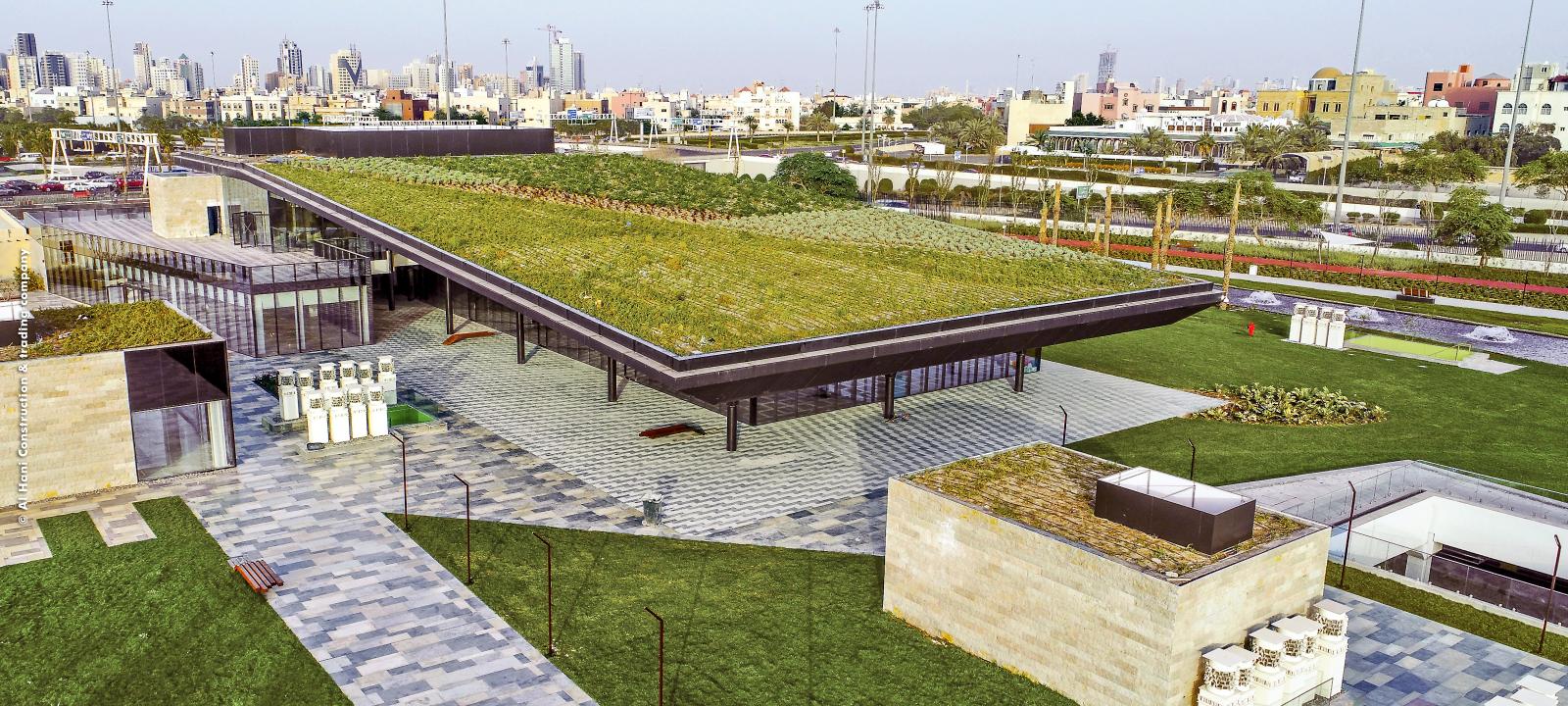 project profile data
Area:
ca. 19,500 m²
Construction year:
2013/2014
Architects:
TAEP, The Associated Engineering Partnership, Kuwait
Landscape architects:
STROOP landscape urbanism, Lisbon
System build-up:
with Stabilodrain® SD 30, Floradrain® FD 40-E and Fixodrain® XD 20
With its 20 ha of area the "Al Shaheed Park" is the largest city park in the country. It was mainly built to protect the city from sandstorms and to reduce air pollution. In addition, the park is meant to commemorate the victims of the first Gulf War, "Al Shaheed" means "Park of the Martyrs". As part of the redesign an artificial lake was situated in the centre of the park. This feature is not only a landscape element, but also serves as a water reservoir during the hot season. The park accommodates two museums, a visitor's centre, an underground garage with 800 parking lots, restaurants and shops. In order not to interrupt the continuous park character, most of the buildings were equipped with an accessible green roof. Despite the wellchosen vegetation these still need to be irrigated.