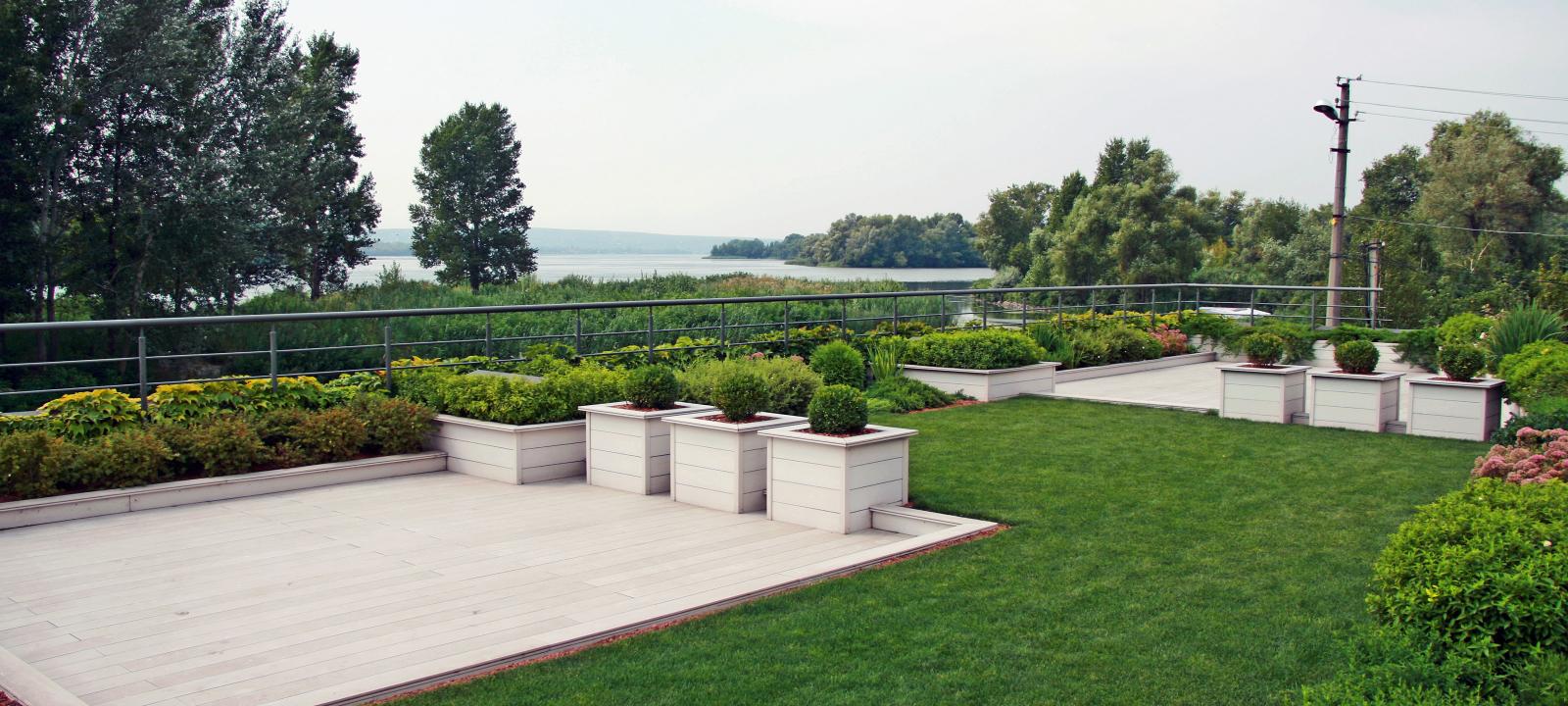 project profile data
Area:
ca. 170 m²
Construction year:
2012
Architect/Design:
V Pole Design, Dnepropetrovsk
Landscape architect:
Julia Polevaya, Dnepropetrovsk
Contractor:
LLC Ukrprommechanika, Dnepropetrovsk
The boathouse belongs to a group of private residential buildings located in the country near the city of Dnepropetrovsk. By creating this beautiful green roof on the Dnieper riverside the owner has realised a long-nurtured dream. The green roof on the boathouse enriches the landscaped surrounding territory that is realized in the same style. So this landscape ensemble (green roof, grounds and nature) provides a picturesque view from the windows of the house.
This roof represents a combination of green areas and terrace decking. Planters on the roof perimeter are considered to be an additional fall protection measure as the main idea of the green roof was the extension of natural areas for a big family (including four small children) to have rest and relaxation here.
The following ZinCo systems were applied: "Lawn", "Rockery Type Plants" and "Roof Garden" with ZinCo Root Barrier and a continuous drainage layer made up by Floradrain® FD 40-E. Long planters were constructed directly on FD 40-E. For a better aeration of the planters their walls were covered by Floradrain® FD 25-E from the inside.