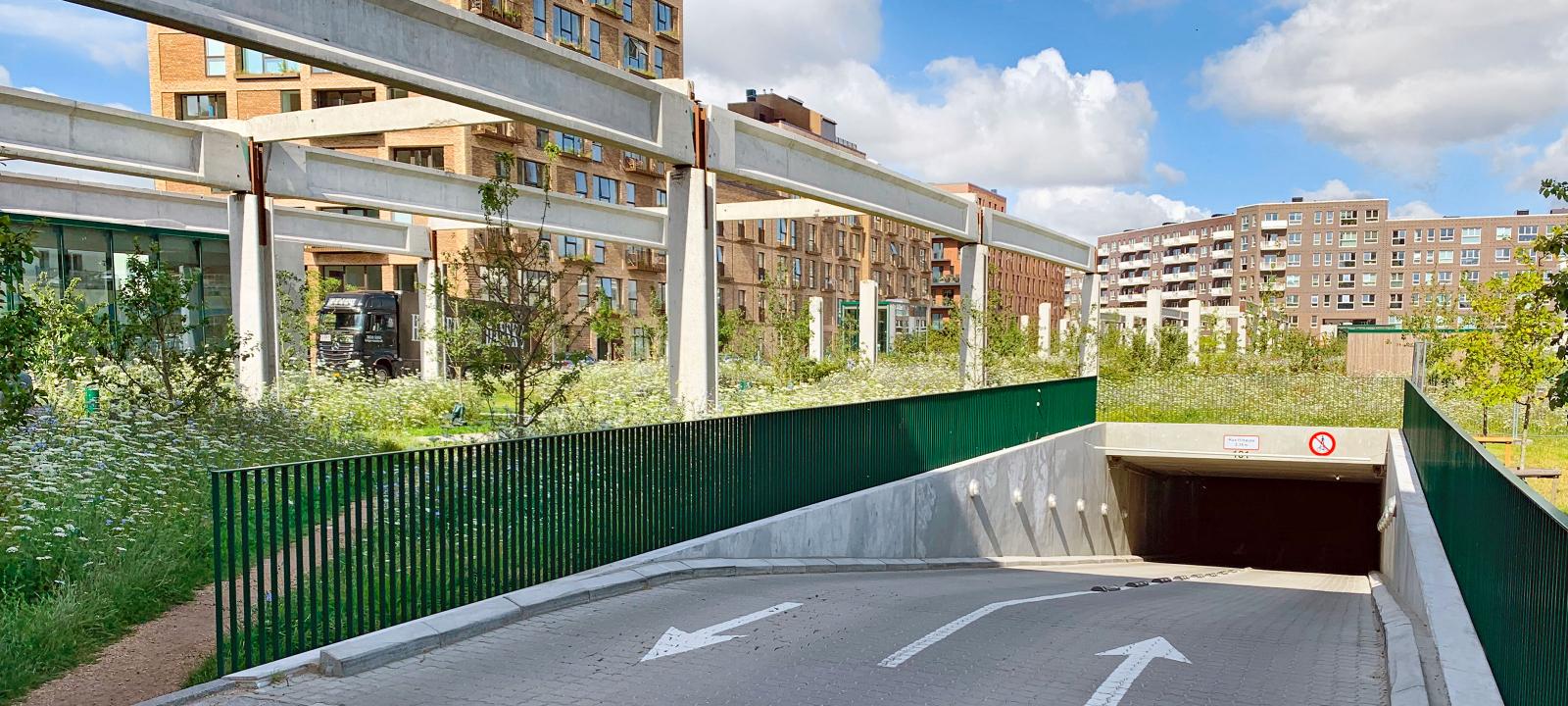 project profile data
Area:
ca. 9,000 m²
Construction year:
2018
Landscape architect/planner:
1:1 Landskab ApS
Project development:
FB Gruppen A/S
System build-up:
"Roof Garden" with Floradrain® FD 60 neo
Grønttorvet is a modern residential district in Valby, Copenhagen, scheduled to be completed by 2025. It comprises approx. 2.200 affordable mixed-use apartments, plus shops, cafés and office space. A large park covering the area of approx. four soccer fields forms the heart and meeting point of the district. It is situated on top of the central underground garage, a crucial element of the general traffic concept of the district.  Until 2016, the whole area was a market place for Copenhagen's florists and greengrocers. Reference has been made to this past by planting approx. 250 fruit trees in the park which can be harvested by park visitors. Also the new buildings have been named after the flowers once sold there. And even concrete and brick remains of former buildings of the place have been treated so that they could be used as a sub-substrate in the green roof system build-up. The lawn provides additional free space to play or have a picnic, and the promenade connects the park to the adjacent properties.