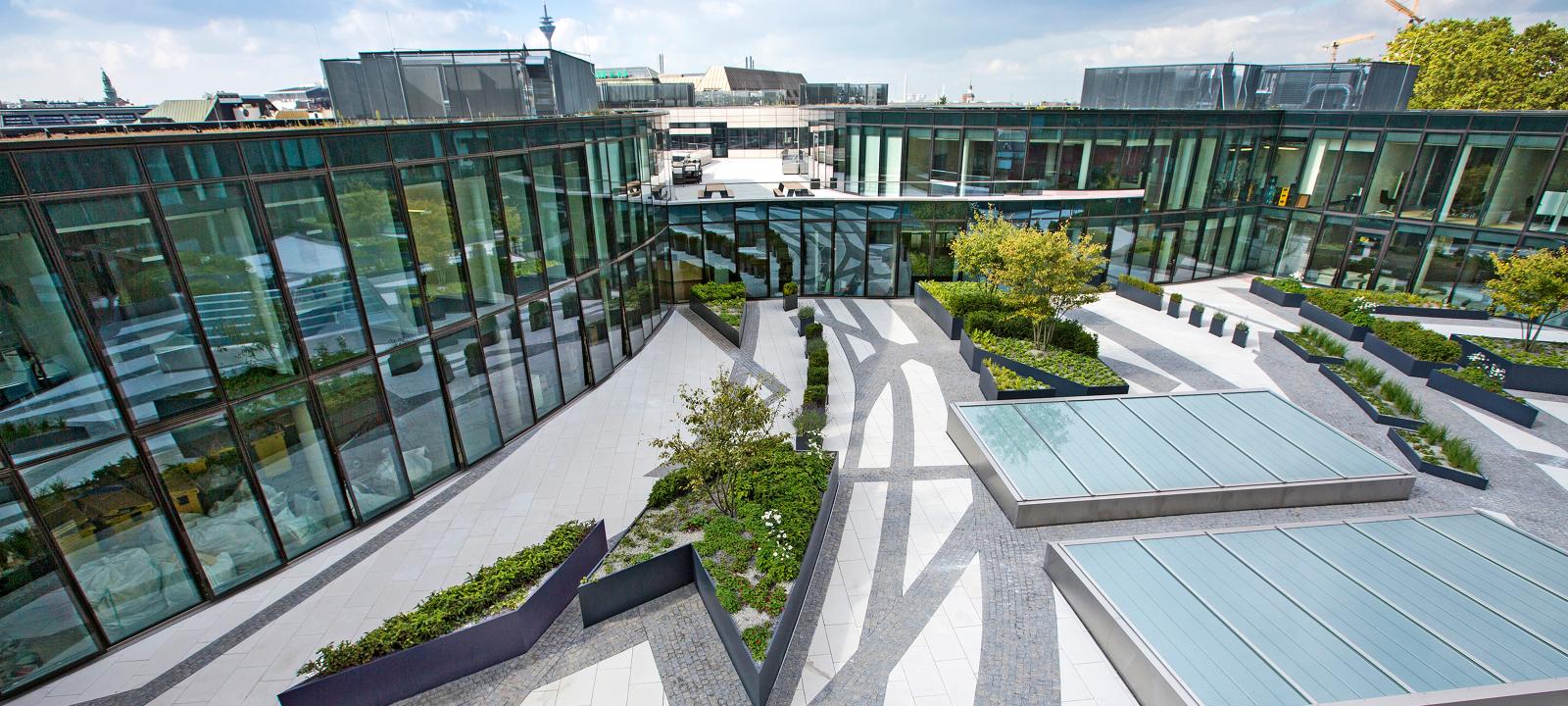 project profile data
Area:
ca. 7,000 m²
Construction year:
2013
Architect/Design:
Studio Daniel Libeskind Architect LLC, New York and Grontmij GmbH, Duesseldorf
Project development:
die developer, Projektentwicklung GmbH, Duesseldorf
Contractor:
Sieg + Partner GmbH & Co. KG, Wermelskirchen and Balan GmbH, Datteln
System build-up:
with Stabilodrain® SD 30 on inverted roof, with Fixodrive® FX 50 and Floraset® FS 50
In the heart of Duesseldorf, the extravagant commercial and office building "Koe-Bogen" dominates the cityscape. Not only the innovative design is outstanding, but also its LEED platinum award for sustainable construction. The name "Koe-Bogen" (Koe-Arc) is derived from the shape of a street running along the Hofgarten (Court Garden) towards the Koenigsallee (Kings Alley), fondly called the "Koe" by the citizens. The planning of green areas of the building includes the extensive green roof based on the drainage element Floraset® FS 50 and the intensive green roofs of the two courtyards based on the protection and drainage sheet Fixodrive® FX 50. The pavement at the forecourt, which is also located above an underground garage, is equipped with the extremely stable drainage element Stabilodrain® SD 30.