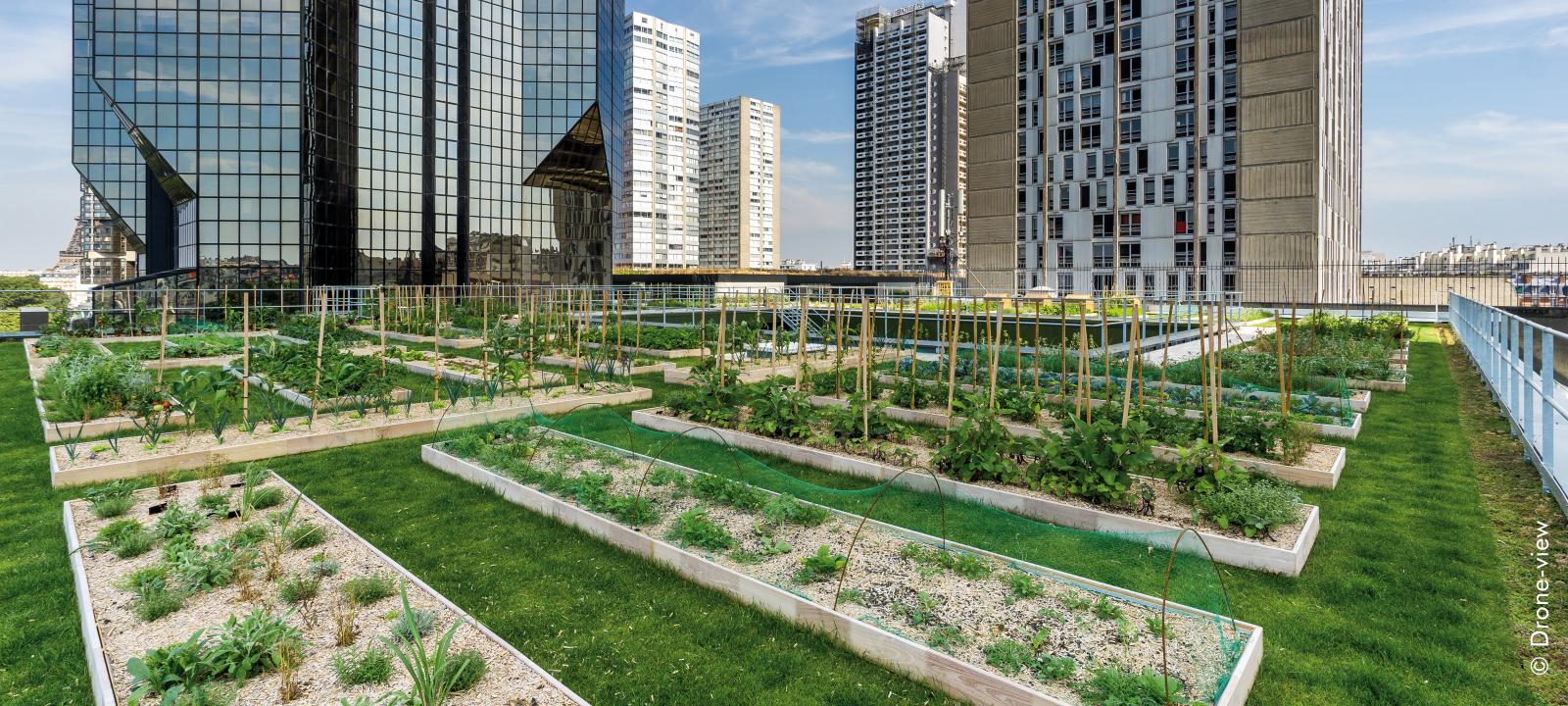 project profile data
Area:
ca. 800 m²
Construction year:
2016
Architect/Design:
Didier Primard Architecte DPLG, Cachan
Landscape architect:
Régis Guignard, Caulnes
Contractor:
Ecovégétal, Broué
System build-up:
With Floradrain® FD 40-E and Aquatec® AT 45
The prestigious cooking school "Le Cordon Bleu" opened its new headquarters in Paris in June 2016. The glass and aluminium building was designed by the architectural office Didier Primard and complies with the latest environmental standards. The cooking school is situated next to the shopping centre Beaugrenelle near the Eiffel Tower with a view of the river Seine and of one of the Statues of Liberty. "Le Cordon Bleu" combines innovation and creativity with tradition. This spectacular four-storey building is visited by more than 1,000 students from more than 100 countries each year. The building's roof garden with a size of ca. 800 m² is part of the educational program and is intended to show students how fruits, vegetables and herbs are cultivated in an urban environment. Furthermore, the roof accommodates four beehives, an insect hotel, a composting machine for garden and kitchen waste as well as a water pump for irrigation.