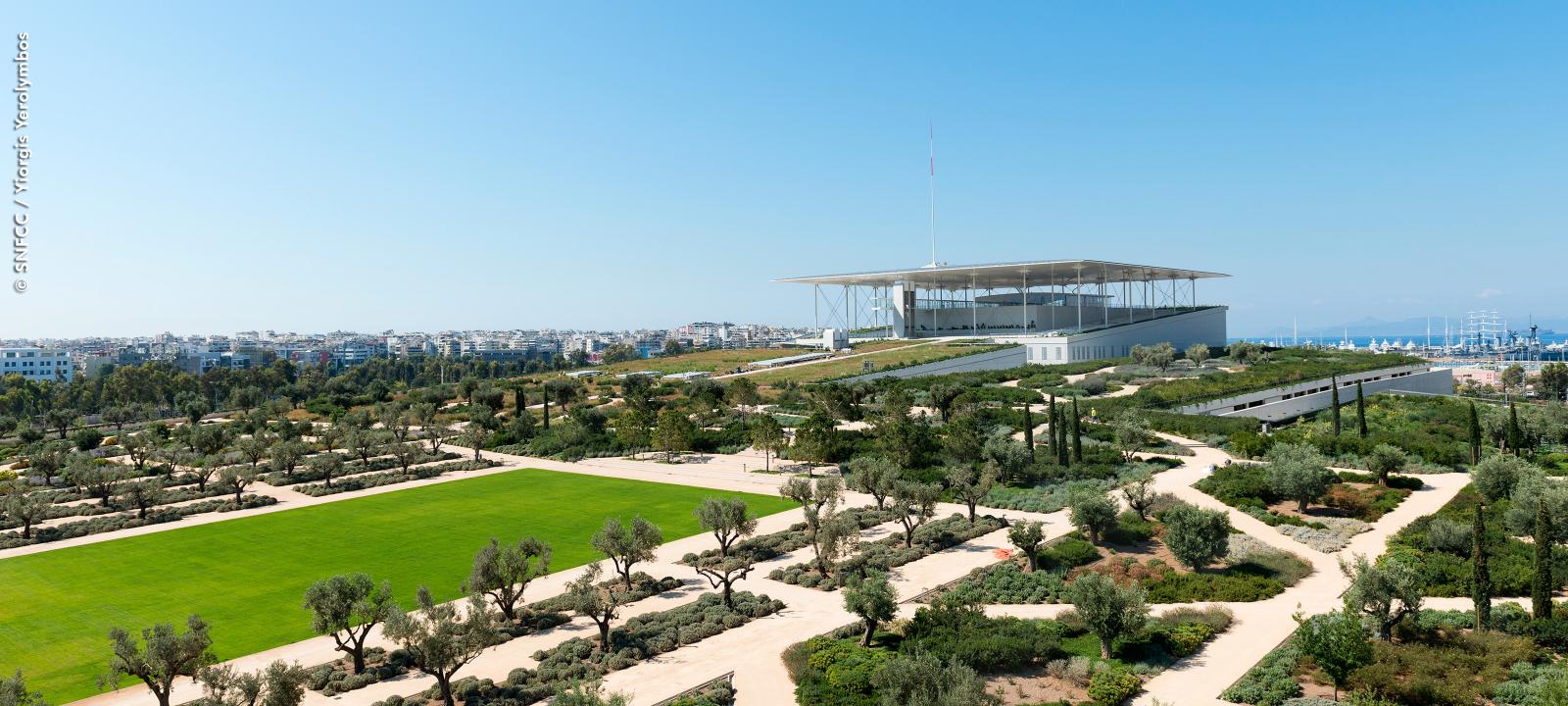 project profile data
Area:
ca. 25,000 m²
Construction year:
2014–2016
Builder:
Stavros Niarchos Foundation
Architect/Design:
Renzo Piano Building Workshop, Genoa, Paris, New York
Landscape architects:
Deborah Nevins, New York, and Heli Pangalou, Athens
System build-up:
with Floradrain® FD 40-E, Stabilodrain® SD 30 and Protectodrain® PD 250
In early 2017, the new cultural centre SNFCC accommodating among others an opera, a library and a car park, was opened about 4.5 km from Athens city centre. The combination of economic benefits and nature was a main goal for the architect Renzo Piano. The spacious roof terrace is covered by a 10,000 m² solar roof, "the flying carpet", as the architect calls it. More than 25,000 m² of intensive greening were realised on the three main roofs of the complex. Versatile planting is covering the space between the walkways and the terraces of the resulting Mediterranean parkland. Species of regional flora were used in particular, such as boxwood, oregano, lavender and rosemary, as well as various other shrubs, herbs and grasses. Above the car park there are numerous olive trees, which find perfect conditions for development in an up to 1.2 m deep substrate layer.