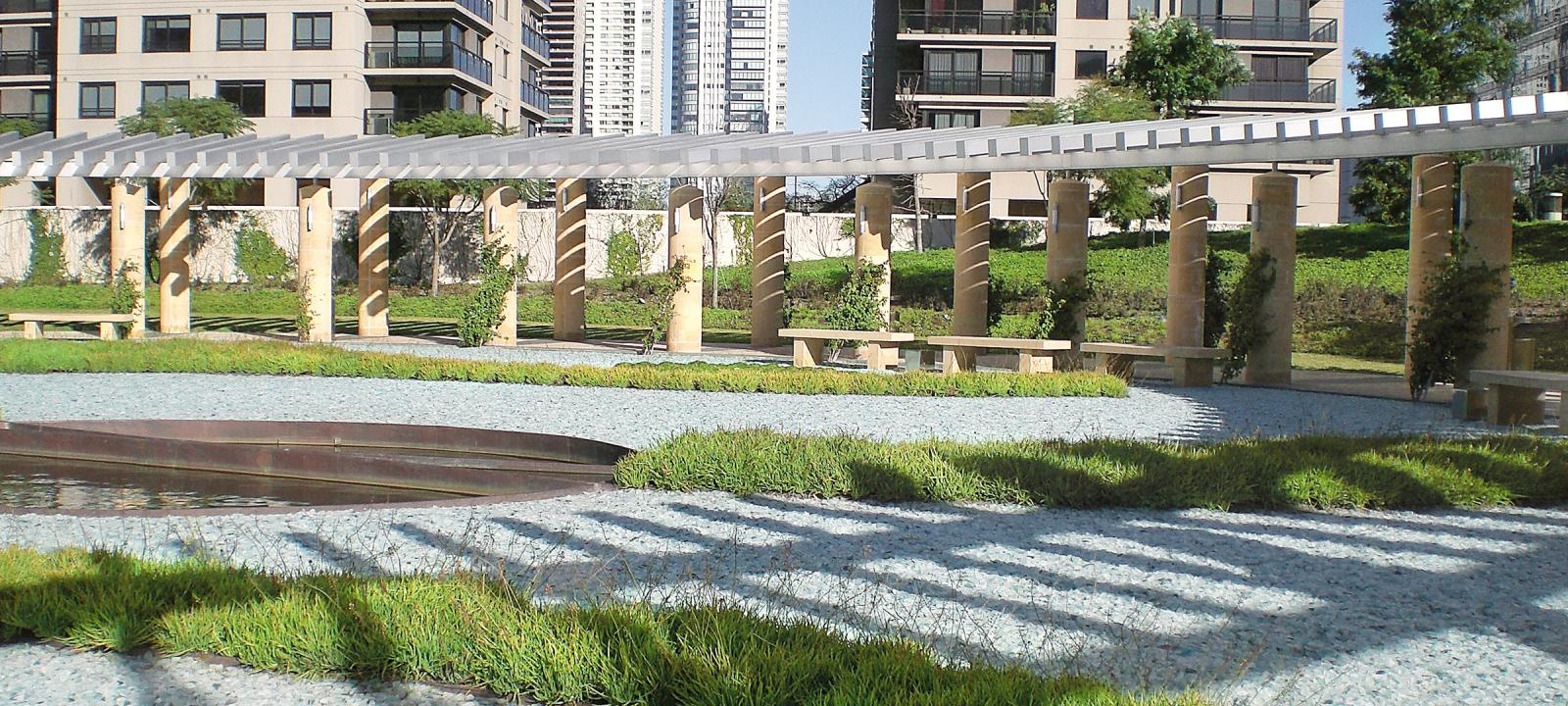 project profile data
Area:
ca. 4,500 m²
Construction year:
2008
Architect/Design:
Pelli Clarke Pelli Architects, New Haven
Contractor:
Estudio Marta Carena, Buenos Aires
System build-up:
with Floradrain® FD 40-E
YPF S.A. (formerly Repsol) is the leading Energy Company in Argentina. Architect Cesar Pelli, known for designing some of the world´s tallest buildings, initiated this incredible design described as two conjunct triangular towers with curved sides. This successful green roof project is ZinCo´s first in South America. The platform of the building, which is located on an underground parking, was planted and paved using a system build-up with Floradrain® FD 40-E drainage element. A glazed corner balcony stretches from 27th to 33rd floor. Behind its facade, there is an arrangement of very large planter boxes using ZinCo green roof systems.