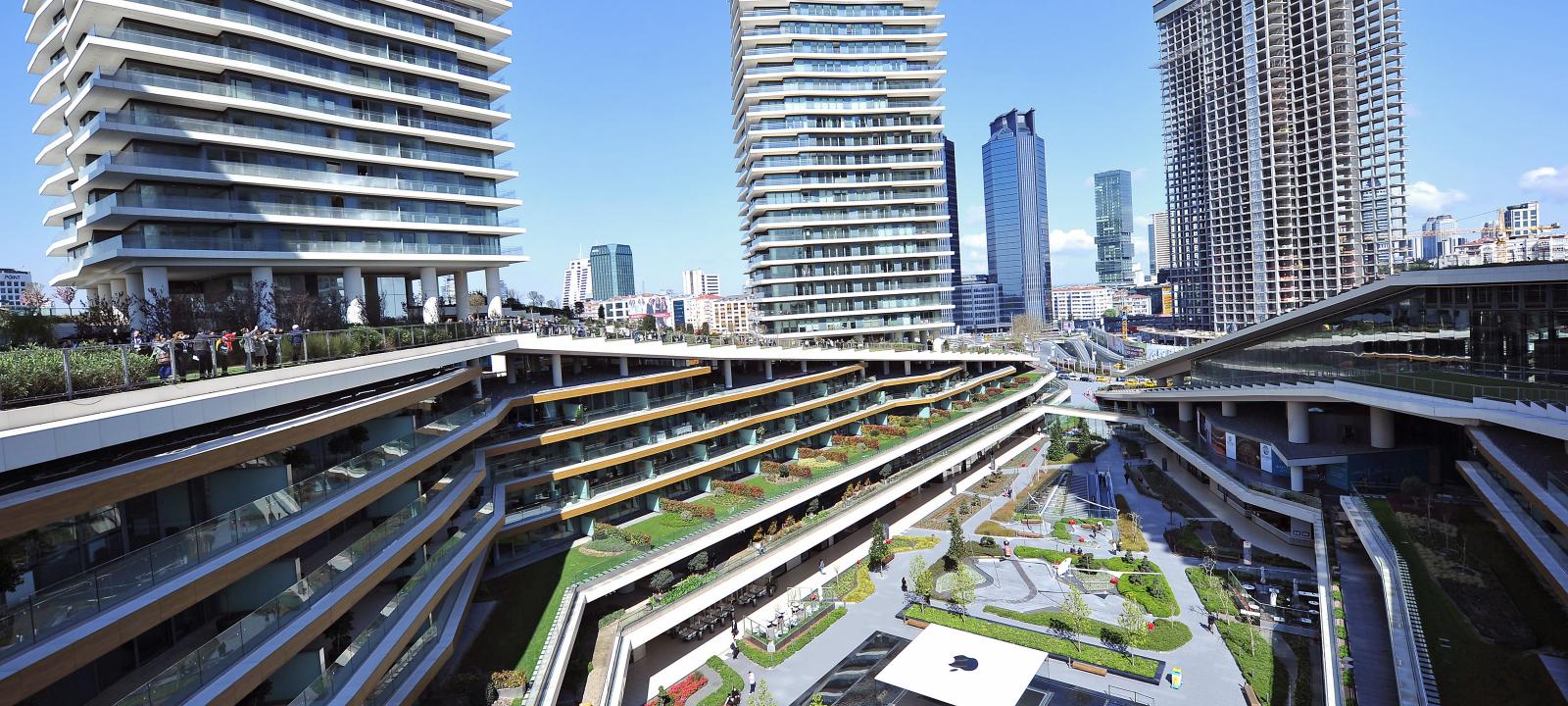 project profile data
Area:
ca. 80,000 m²
Construction year:
2011–2013
Architect/Design:
EAA-İstanbul, Levent (Istanbul) and TABANLIOḠLU ARCHITECTS, Istanbul
Landscape architect:
DS MİmarlIk Dr. Deniz Aslan, Istanbul
Contractor:
Karaoğlu Peyzay MİmarlIk Müh. Tİc. Ltd. Ştİ., Istanbul
System build-ups:
with Floradrain® FD 40-E and FD 25-E and drip irrigation
In the heart of Istanbul, at the crossroads between Europe and Asia, a new lifestyle site has been created. The Zorlu Center is the result of the cooperation of two award-winning architect teams. This is the first mixed-use project in Turkey which meets five different functions. The four towers accommodate a hotel belonging to the luxury chain "Raffles", exceptional office space with private terraces and residences for discerning families. Furthermore, the Zorlu Center houses a musical theatre for 2,300 guests, a shopping mall with about 180 stores arranged around a 10,000 m² large main square. A five-story parking garage is located in the basement as well as an underground pedestrian tunnel connecting the Zorlu Center with public transportation.