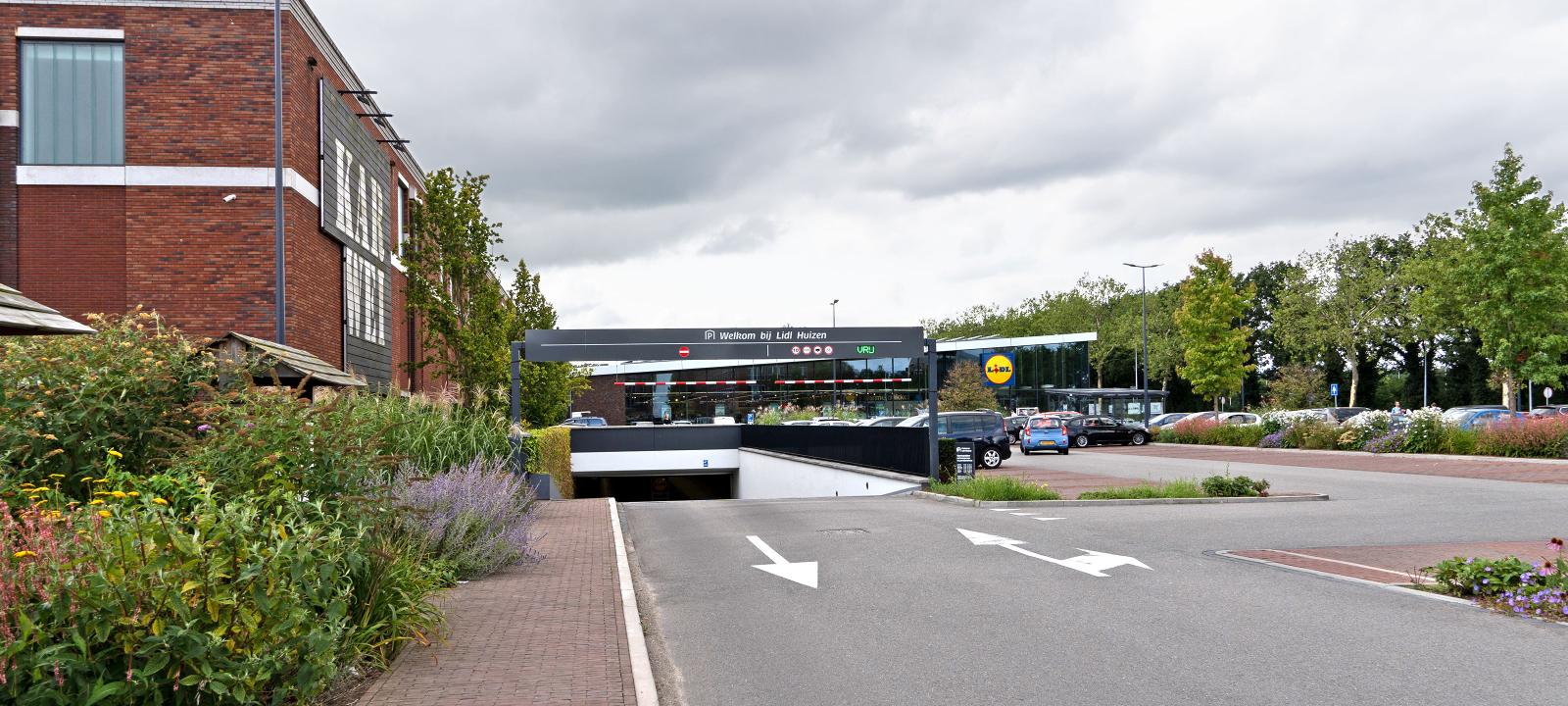 project profile data
Area:
Car Park: ca. 1,200 m²
Sedum Roof with Solar Panels: ca. 2,150 m²
Construction year:
2019
Installation:
Kroeze hoveniers, Beesd
System build-up:
"Driveway for Lorries" with Elastodrain® EL 202
"Sedum Carpet" with Fixodrain® XD 20
Lidl is an international discount supermarket chain operating more than 12,000 stores in Europe and the United States. This store was built in 2019 in close proximity to the Dutch Lidl headquarters in Huizen. Due to the limited space in the greater Amsterdam area, the car parks were  built on several levels. The outdoor parking area is situated on top of the concrete deck of the underground garage. It had to be designed stable enough to stand the occasional traffic of heavy weight fire trucks in cases of an emergency, in addition to the regular car traffic. With very little slope towards the edges and a limited build-up height, the system build-up "Driveway for Lorries" with Elastodrain® EL 202 was chosen. Also the store building was equipped with a green roof, combined with photovoltaic modules. The green roof supports the local biodiversity and contributes to a cooling of the environment as well as an increased output of the photovoltaic system.