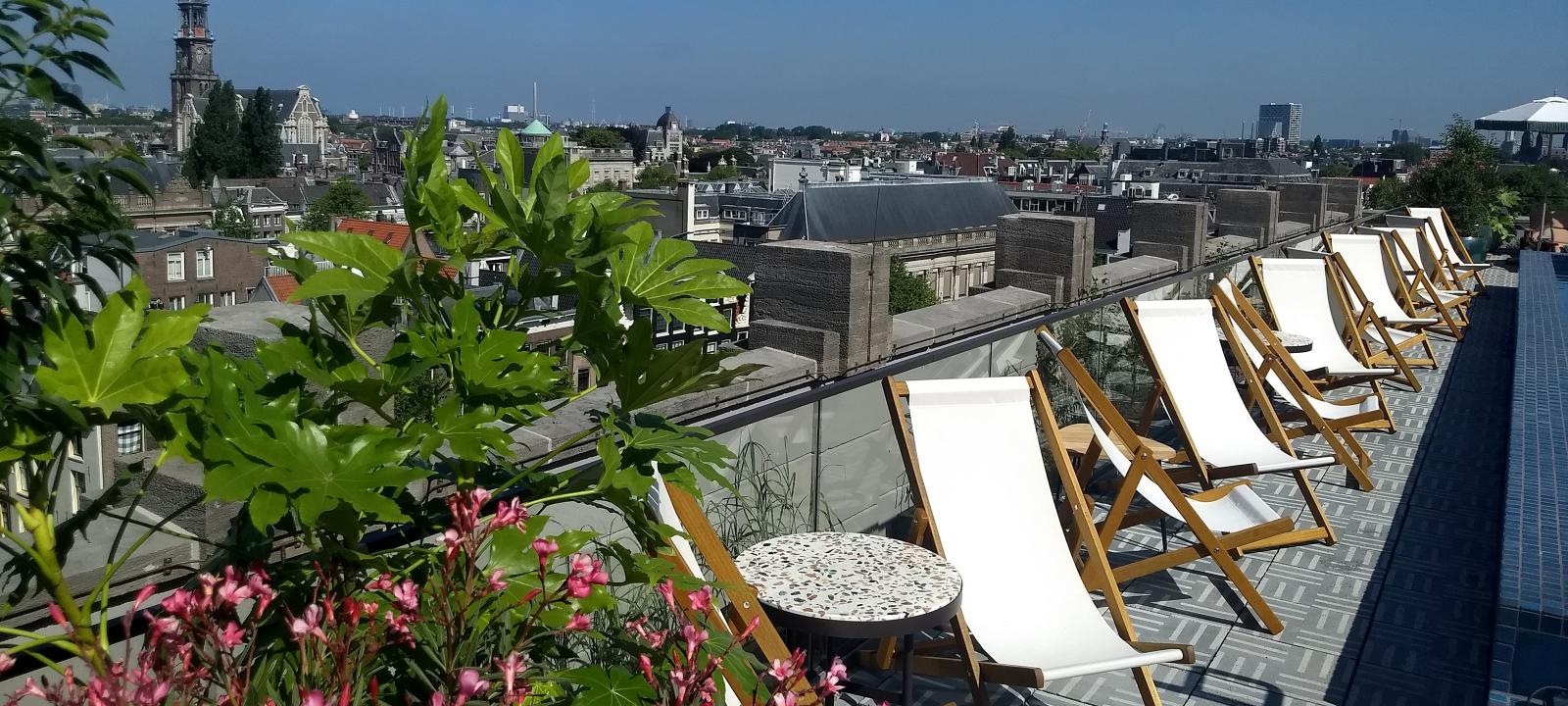 project profile data
Area:
ca. 500 m²
Construction year:
2018
Landscape architect:
MXT Landschappen
Installation:
De Enk Groen & Golf B.V.
System build-up:
"Stormwater Management Roof" with Retention Spacer RSX 65
The former Amsterdam "Bungehuis" is an impressive building dating back to 1934. It had been hosting parts of the University of Amsterdam until 2018 when it was completely renovated and became an exclusive club/hotel. The "Soho House", as it is called now, includes a used rooftop with a bar, an outdoor swimming pool, lush planting beds and a splendid view of the city skyline. It is one of the first buildings fulfilling Amsterdam's ambitious aims of relieving the local sewer system after heavy rainfalls by retaining 60 mm of rainwater at least for an hour. The roof consists of several sections with different levels. The system build-up "Stormwater Management Roof" is located in the lower levelled roof parts and can temporarily store more than 50,000 litres of rainwater. The vegetation in the aluminium planters close to the roof edge has been carefully chosen to thrive in the special roof conditions.